Certification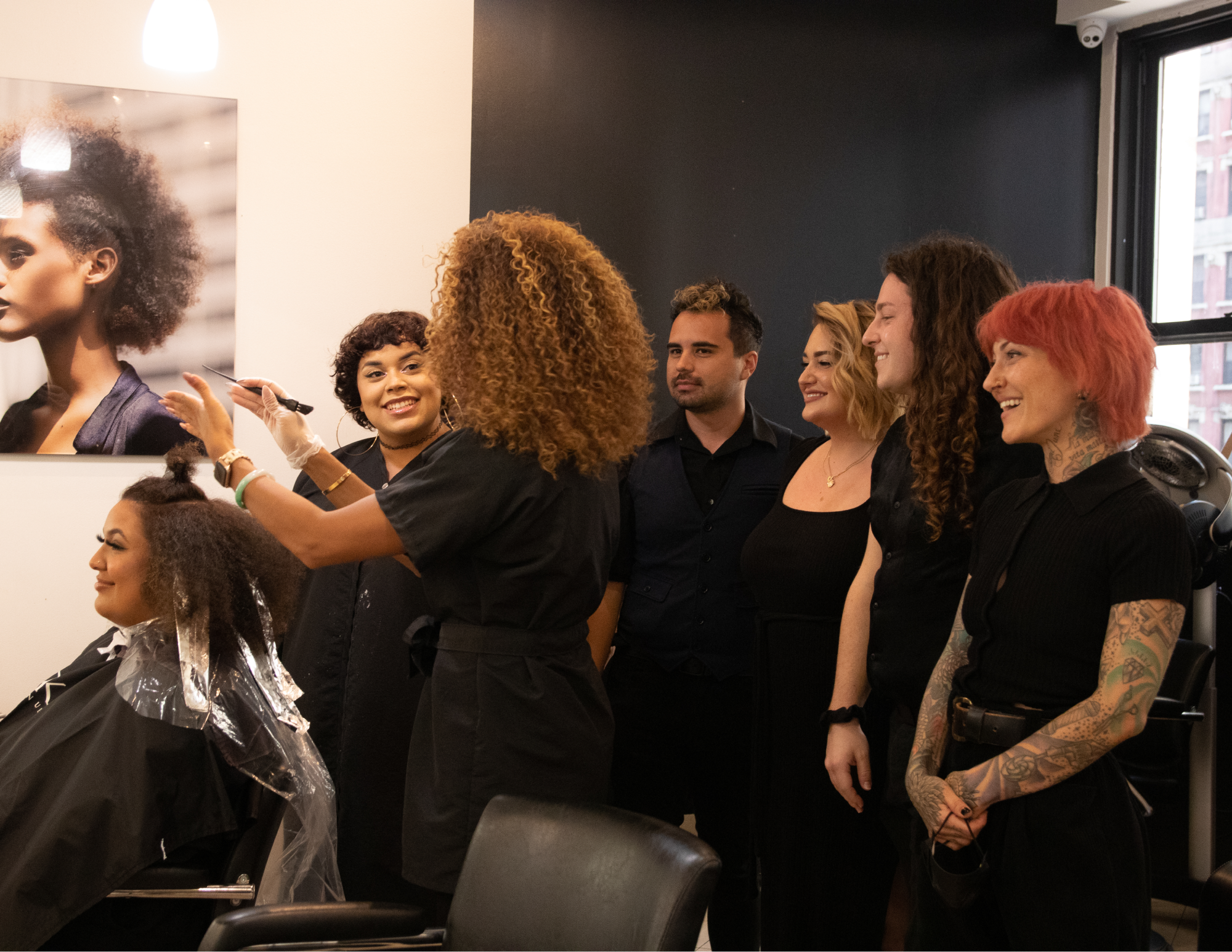 The original curl experts

with one iconic idea:
"Let Curls, Be Curls"
2-Day Hands-On Certification
Sunday 9-5pm & Monday 8-4pm
During this 2-day hands on experience, the Ouidad Artistic Team will guide the licensed stylist through the defining qualities of becoming a Ouidad Certified Stylist, including our exclusive proprietary Carving and Slicing techniques. Our unique approach to working with curls allows stylists to set themselves apart through their expanded skill set and express passion for curly hair.
NEW in 2023
As follow-up to your 2 Day Certification you will receive access to 2 virtual business building workshops.
These programs will introduce you to simple, practical business building skills that you can apply in your work and daily life.
Six Steps to Greater Financial Success Behind Your Chair
Six Steps to Gaining and Retaining a Clientele
Prerequisites
In order to qualify you must meet all of the following prerequisites:
3 or more years of professional industry experience
Must work for a Ouidad retail salon
Must have taken both Curl Lab & Curl Confidence prerequisite classes




Don't meet all of the listed prerequisites?

Click here for more information on how to qualify for #roadmap to certification.

*Please keep in mind that this is a Certification program and attendees will be assessed on product knowledge, skills, and hands-on activities throughout the 2 days. Not all pass on the 1st try but know that you will walk away with an action plan to receive Certification. ($99 & up depending on needs)
2024 Dates

*Ouidad Flagship Salon Location